Life in the Steel Works and down the Mine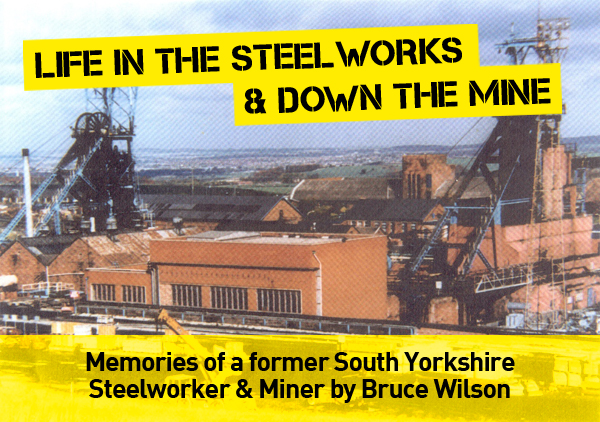 INTRODUCTION
Now that the final deep coal mine has closed and our steel industry is facing an uncertain future, Britain's industrial working class heritage is slowly fading away.
Bruce Wilson's diary of the miners' strike 'Life on the Front Line', which we serialised here in 2015 and now his memoirs of life in the steel works and coal mines of South Yorkshire, are valuable accounts of working class life only a generation ago.
Full of lively anecdotes, 'Life in the Steel Works and down the Mine' captures the tales, superstitions and traditions of two South Yorkshire industries, the people who worked in them and who lived in the communities that surrounded them. History will prove the value of these works.
Please click on the links below to read each chapter.
CHAPTER 1: FROM SCHOOL TO STEELWORKS
CHAPTER 2: THE STEELWORKS AND 'THE MEN'
CHAPTER 3: LAST DAYS AS A STEELWORKER, EARLY DAYS AS A MINER