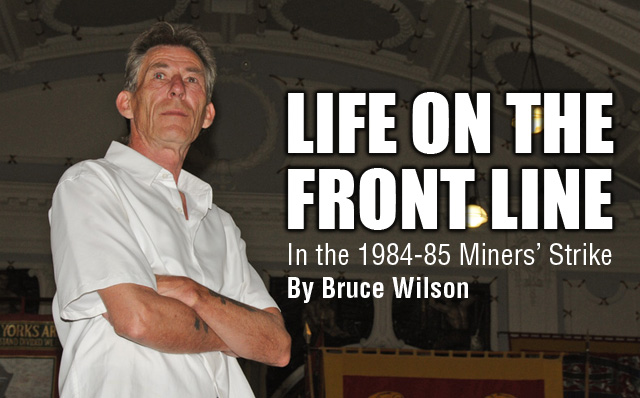 INTRODUCTION
Thanks to the generous cooperation of publishers Pen and Sword we are delighted to present our serialisation of Silverwood miner, Bruce Wilson's diary of the 1984-85 miners' strike.
Originally published as 'Yorkshire's Flying Pickets' in 2004 and due to popular demand, reprinted in 2012. Bruce's diary is a frank account of how and why he and his mates – and thousands of others – were prepared to defy the police and the authorities in a fierce battle to save jobs, local communities, the coal mining industry and the National Union of Mineworkers, then Britain's strongest union and one that Prime Minister Margaret Thatcher was determined to overpower.
Packed full of lively anecdotes, Bruce's diary is also a reminder of the vital importance of picketing during industrial struggles and why future strikers need to understand what the state, which is the armed wing of the capitalist class, will do in order to maintain its power over working class people.
We would like to thank Bruce and Pen and Sword for allowing us to publish this unique piece of work. There are very few books ever published that are written by working class people on their struggles for a better world and this is one.
A new part of Bruce's diary will appear on this page regularly. Please click on the links below to read his amazing story.
PART ONE: THE BEGINNING OF THE STRIKE
PART TEN: NOVEMBER & DECEMBER 1984
PART ELEVEN: JANUARY & FEBRUARY 1985
PART TWELVE: MARCH 1985 – FEBRUARY 1988