In memory of Lawrence Tuck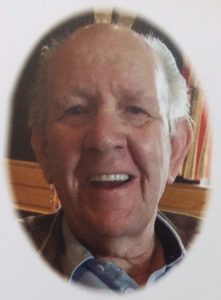 One of our supporters Lawrence Tuck has passed away and was buried today NUM, CWU and Unite Community Member all the collection from his funeral and the Ministers wages will be donated to the Orgreave Campaign, in what is a fantastic gesture of Solidarity.
Lawrence was born on 1 November 1933 in Back Phoenix Street, Newsham in Blyth Northumberland, he always used to remind the family that  the 1st of November was as "All Saints Day".
He was one of 6 Brothers, Thomas, George, John, Jimmy and Raymond,  His Father Thomas was a coal miner and times were extremely hard in the 30s, one thing which stood out all through his life was his love for his Mother, Sarah Jane he loved her dearly.  He used to tell the story of the time when he found  2 Bob in Humphford Woods and ran all the way home to give it to her.
He met his wife Jean and in 1958 they married which is when he became a coal miner, they stayed together for 42 years. They had three Children, Lawrence, Deana, Steven and in 1966, when the coal mines were closing in Northumberland, he took his Wife and young family to Stoke on Trent to work in the Stoke pits.  In 1967, Maxine was born and his family was completed.  Well almost completed because along came Sandy, their family dog, a cross with a boxer and Corgi, (not the most beautiful of breeds) but the most faithful and wonderful companion a family could want….
He was a loving Dad and although he worked hard and long hours he spent quality time with his young family taking them to the Black Hills and running across them everyone holding hands, shouting Wind Wind Wind….  Maxine remembers him putting her in the wheelbarrow having her close her eyes and she had to guess where they were before she could open them.  Silly and fun……  He used to play diddy diddy dum dums, and the children had to stand on his feet and he would dance faster and faster until they fell off.   Silly and fun….
In the 1970s him and Steven, were keen pigeon fanciers known to the Pigeon world as "L Tuck and Son", and they were very successful breeders and racers.  They raced those pigeons with great success and had prize pigeons winning first prize on races from Nantes, Rennes and Saints in France on numerous occasions.
Of course the 1970s, also brought Blyth Spartans to Stoke, some of us may remember that FA Cup win!.  Lawrence ensured that the whole family attended that match and its a wonderful memory for them all.
Lawrence was also an excellent dart player and won many competitions, sadly in late 1984, he developed a tremor in his hands which never left him and his darting days were over.
He was extremely generous to his family and ensured that during their own hard times that they were looked after financially.
The years rolled on and along came his Grandchildren, who he loved dearly, Steven, Daniel, Liam, Michael, Jake, Jessie and Beverley and they loved him too. He was very proud of the newest additions to the family, his great grandsons, Elliot, Ryan and Harry.
But the strongest and most special bond of all of his Grandchildren was with his Granddaughter Jessie, they spent many hours together and visited many places together, Jessie has a Cat called Missy who her Grandad adored and mischievously would always called it Mitsy. Indeed so strong was his bond with Jessie when he passed she was by his side, holding his hand.  No greater honour could he bestow to her.
In the 90s he moved to Spain for 11 years but he ensured that his grandchildren spent at least two holidays a year with him and they have the happiest of memories of those times with him.  Lawrence was a keen Bowler, one of his favourite pastimes, and whilst in Spain, he was part of a team that won the Spanish Nationals, which is a huge competition in Spain.  He was very proud of that win.
Lawrence was a very proud Trade Unionist and member of the NUM, he was respected activist and when negotiations or agreements, or  strikes were on the cards, the men took his advice, he was respected and trusted for his points of views.
He stood strong in the early 1970s Strikes, but, 1984 brought the biggest Strike in Trade Union History. A tory government out to smash the NUM the strongest Trade Union in the Country with a determination to close every last mine in this country.
Lawrence stood strong for the whole year and stood on his picket line every day of the very long and bitter dispute.  This was a huge part of all of the families lives and they are immensely proud of him.  His wife Jean, supported him 100% and  together the family marched the country at his side.  His first Grandson Steven, was 3 years old at the time and went everywhere with his Grandad, (he didn't always march, his Grandad had to carry him a lot), but that Strike and his granddads values turned Steven into the proud socialist he is today.
Lawrence's heroes were Dennis Skinner and Tony Benn, who he had the honour of meeting during his life and most recently re-joined the Labour Party to vote for another true socialist Jeremy Corbyn.    During Lawrences short stay in hospital, Maxine got in touch with Dennis Skinner via Kevin Maguire from the Daily Mirror and Dennis sent him a signed book with a message just for him.  Its words were from one old miner to another.
Lawrence was a proud left winger and Socialist and would never be afraid to say so.
His whole family have Socialist values that he and their Mum taught them growing up and Maxine followed in his Trade Union footsteps and is a proud Branch Secretary for the CWU union.
Without a doubt, the absolute highlight of Lawrences year was attending the Durham Miners Gala, or the Big Meeting as it is known.  He said its where he belonged, amongst his own people.  He has attended for many years, even coming over from Spain to attend.  He was a very proud "Marra".  Somehow, he knew that this years Gala was his last and four generations of the Tuck family were there this year with him.  It was a very proud day for them all.  Lawrence, Maxine, Steven, Jake, Jessie and Harry.
His Great Grandson Harry Tuck, was born on the 131st Durham Miners Gala, and the family will continue to attend the Big Meeting in his honour.
Another love of his was Blackpool, (not everyone's cup of tea, but he loved it) he went every year to the Miners Convalescent Home and was there in August this year.  He watched the Blackpool Airshow from the seaview window and had a wonderful last holiday.
Over the last few months his health had began to fail him, but he has been so lucky in that he has led a totally independent and healthy life and has visited many  places with his family.  Maxine and Mick recall taking him over to the Farne Islands, he didn't want to get on the boat but they persuaded him it would be ok.  When he got on the boat the waves were so high he thought he were going to capsize. He wasn't amused, but he had a fantastic time seeing the wide life, the grey seals, puffins and the nesting birds.   Last year Maxine arranged a visit to Parliament with him, they toured Parliament together, he touched the woolsack and because he was old, they allowed him to sit in down in the House of Lords. They then went to watch PMQs (Prime Ministers Questions) and instead of shouting at the telly he was shouting in the gallery.
Hes had a long life, and has the legacy of a great family and has passed on his values to them all,  but the dust from the coal mines eventually took him…   He was so brave at the end, he fought so hard, he passed peacefully with Jessie and Deana at his side.  He will always be loved and so sadly missed.