SAVE THE DATE!
MINERS' STRIKE 40th ANNIVERSARY
ORGREAVE ANNUAL MARCH AND RALLY, Saturday 15th June 2024
SHEFFIELD
SUPPORT US IN OUR CAMPAIGN FOR TRUTH AND JUSTICE
Please come along and support the Annual Orgreave Rally organised by the Orgreave Truth and Justice Campaign. Bring your banners, comrades and friends and march in solidarity with us through Sheffield City Centre to support our call for an inquiry for truth and justice for the miners brutalised by the state and police at the Orgreave Coking plant in June 1984.
More information about arrangements and speakers will be made available soon.
SUPPORT OUR CALL FOR AN ORGREAVE INQUIRY
Facebook Event Here https://fb.me/e/6a8QG8HUw  please share and invite your friends.
Poster to download and print here please display on your Workplace or Union Notice board.
Social media content to share here:
Twitter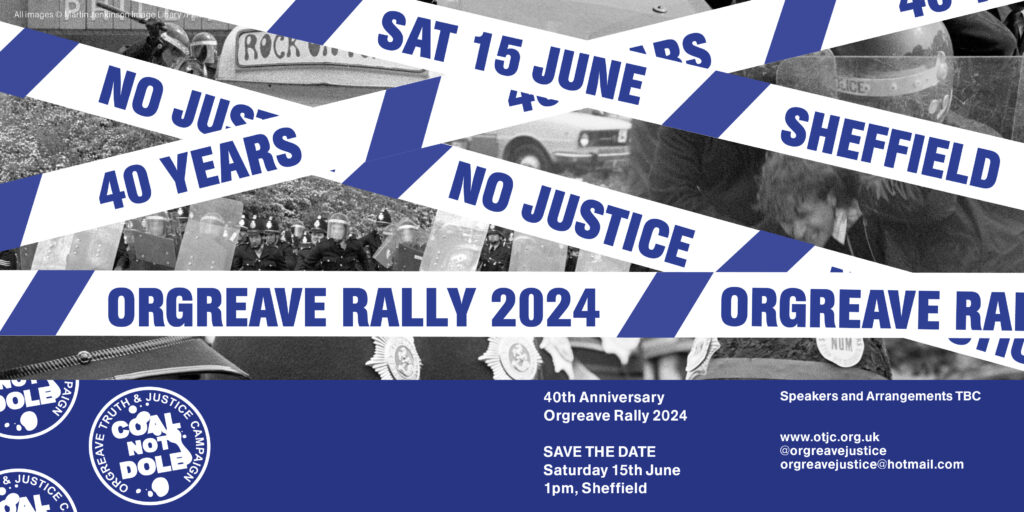 Instagram: