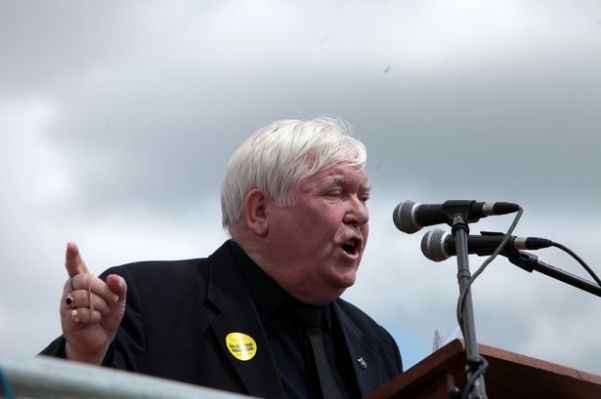 The Orgreave Truth and Justice Campaign today pays its respects to Davey Hopper, the Durham Miners Leader, responding to the news of Davey's passing. 
Joe Rollin Orgreave Truth and Justice Campaign said;
"Davey was a giant of the Trade Union movement, a formidable figure maybe known best for his quick wit and sometimes brutal put downs of our opponents, however for those who knew him best Davey was one of the most caring and kindest Trade Union leaders.
"Our thoughts are with Davey's family, friends and comrades. Davey's memory will live on through the Durham Miners Gala and we will continue the fight for a better society."
Here is a fitting tribute written by Davey's friend and former colleague Dave Proctor.
In memory of Davey Hopper
Davey Hopper was a true class warrior and fighter
He wanted a socialist future that was for all brighter
He led the Durham miners for over 30 years
He was loved and admired by all his peers
He organised the Durham Big Meeting
A gathering that will take some beating
He wanted justice, fairness and equality for all
Everyone at Durham heard his rallying call
He fought and supported workers across the land
Marched behind the banner and brass band
His memory and legacy will live on
One day his hopes will surely be won
Rest in peace our comrade
Foundations have been laid
Now it's up to us to take up the fight
To get what's is ours by right