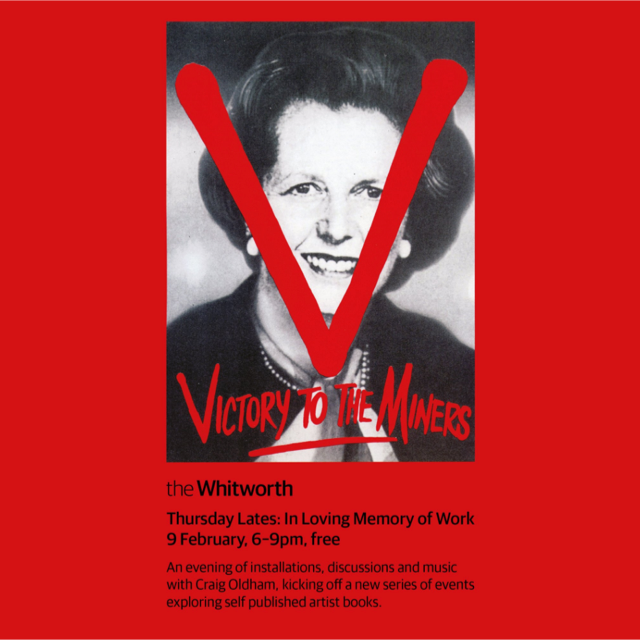 I'm delighted to extend an invitation to your-very-good-self to join me on Thursday 9th February, from 6pm for a free exhibition show at The Whitworth, Manchester.
The Whitworth Thursday Late programme is starting their artist book series with my In Loving Memory of Work: A Visual Record of the UK Miners' Strike 1984-1985.
To address the specifics: yes, there will be free beer, and from 6pm.
More to that I will be showing an expanded exhibition of the creative work from the dispute including a large collection of photography, posters, badges, poems, books (even plates) and a number of NUM and Women Against Pit Closures Trade Union Banners will be on display that haven't in the past. I will also be giving a brief walk-through-talk of the work.
There will also be goodies too!
It would be an absolute pleasure and delight if you could make it.
http://www.whitworth.manchester.ac.uk/learn/adults/talkasandtours/thursdaylates/
Kindest,
Craig Oldham