World AIDS Day – message of support from LGSMs Jonathan Blake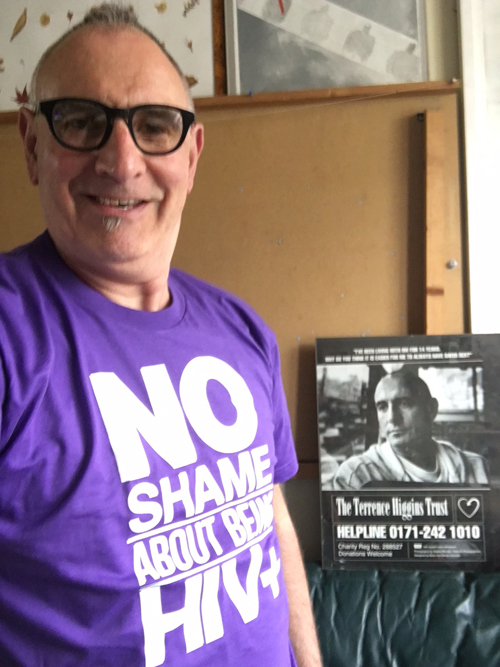 Jonathan Blake has been living with HIV for 33 years. As a Lesbians & Gays Support the Miners activist Jonathan was portrayed by the actor Dominic West in the film Pride. To show support for the World AIDS Day event taking place in Sheffield this Thursday 1st December Jonathan has sent the following message:
" I send fraternal Greetings & Solidarity to everyone at the Sheffield World AIDS day vigil. I am with you in spirit but will be performing in Patrick Cash's " HIV Monologues" in the MediCinema of The Chelsea & Westminster Hospital as our contribution to World AIDS Day. Let us all work for the removal of Stigma " No Stigma being HIV +"  also let us work to finally get the truth the Orgreave Truth & Justice so rightly deserve. 
In Solidarity
Jonathan"