Message from the Shrewsbury 24 Campaign
To deny the Orgreave campaign a public enquiry into the actions of the police on 18th June 1984 is one of the greatest travesties of justice we have seen by a government.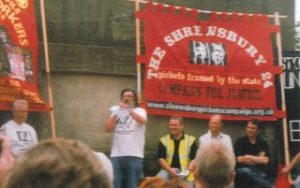 You are a united, strong and principled campaign. We know that you willsucceed in your fight for truth and justice.
Please let us know if there is anything that we can do to help you overturn this decision.
Yours in unity.
Best wishes,
Eileen Turnbull
Researcher and Secretary
Shrewsbury 24 Campaign